Fields of Specialization and Text Types
You can only translate what you understand! So, good technical translations require a sound specialist knowledge. This is why we decided to restrict our translation services to those fields of specialization where we are really at home.
Our Fields of Specialization:
Computing:
Data validation
IT security
IT inventory and documentation
ERP
CRM
Content management systems
Communications / computer networks
Programming
Databases
CAD/CAM/Simulation
Industrial Engineering:
Mechanical and plant engineering
Machine tools
Automation / PLC
Innovative energy technologies
Environmental / analysis technologies
Food engineering technology
Automotive engineering
Text Types:
Operating instructions, owner's manuals, maintenance documents, user guides
Online help texts
UI texts
Technical specifications
Training documents
Websites
Marketing materials
Patent applications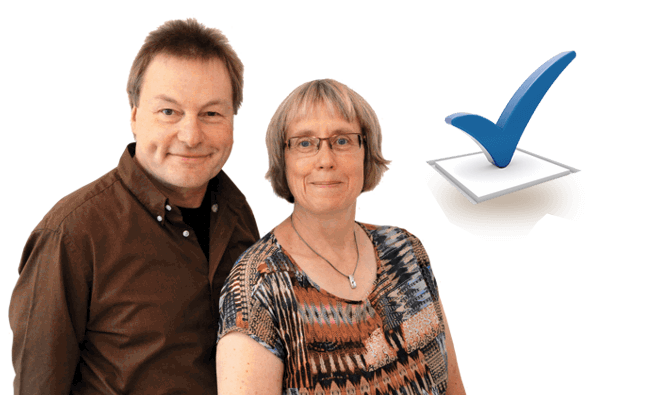 For our work, we use state-of-the-art translation technology. This allows us to increase our efficiency and ensure the consistency of our translations.
This means that you, as our customer, will benefit from consistent translations, short delivery periods and cost savings. If your documents contain a substantial amount of repetitions, we will be pleased to grant you corresponding discounts.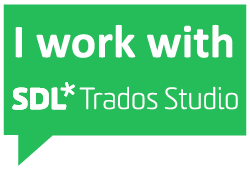 We employ the following systems:
CAT-Tools (SDL Trados Studio 2017, memoQ)
= Computer-aided translation software)
Working principle: Every sentence of the source text is stored, along with its target language counterpart, as a linguistic pair in a database. Each time the same source sentence reappears – either in identical or slightly different form – the database automatically suggests the stored translation as a match. The translator checks the suggestion, adopts it as is or modifies it accordingly, if required. Matches and repetitions can be applied both within the same document and across multiple documents. This results in time savings and maximum consistency.
Terminology Management Systems
= Database software that provides terminology in multiple languages
We perform thorough research to determine the customer or project specific terminology. The corresponding terms are then recorded for you in our terminology database along with explanations, definitions, source, etc. The advantage: A technical term only needs to be researched once and is then available to both translators of our team at any time for use in every translation project. This guarantees consistent use of critical terms. In this way, we have been able to collect a huge amount of technical terms over the years. And the database is growing day by day.
It goes without saying that you would like to know the cost before placing an order. Just go ahead and ask us! We will be pleased to submit you an individual quote! With our fixed price, you will not experience any nasty budget surprise – guaranteed.
It is as easy as this:
Simply fill in the form below. We will contact you as soon as possible.
Or give us a call at +49 (0) 80 31 – 61 51 84. On the phone, we will discuss with you all aspects relevant to the quote, such as language combination, desired services, deadline, target audience, availability of any background material, intended purpose (publication?), etc. Of course, you can also specify these details in the contact form.
We will send you our binding quote by e-mail.
This form stores your name, email address and content so that we can evaluate the comments on our site. For more information, visit our Privacy Policy page.